Recreation
Hamer Hall
Home of the Melbourne Symphony Orchestra, heritage building Hamer Hall engaged Codus as building surveyors in their $92M upgrade designed to change the building's relationship with the city.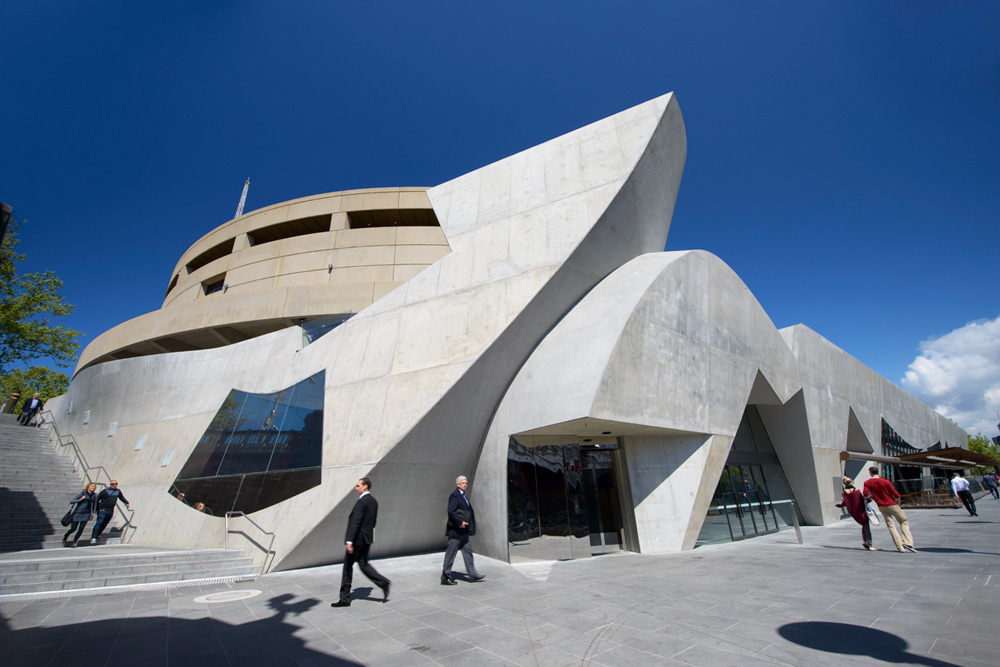 Hamer Hall integrated into the river front precinct. Photo courtesy John Gollings.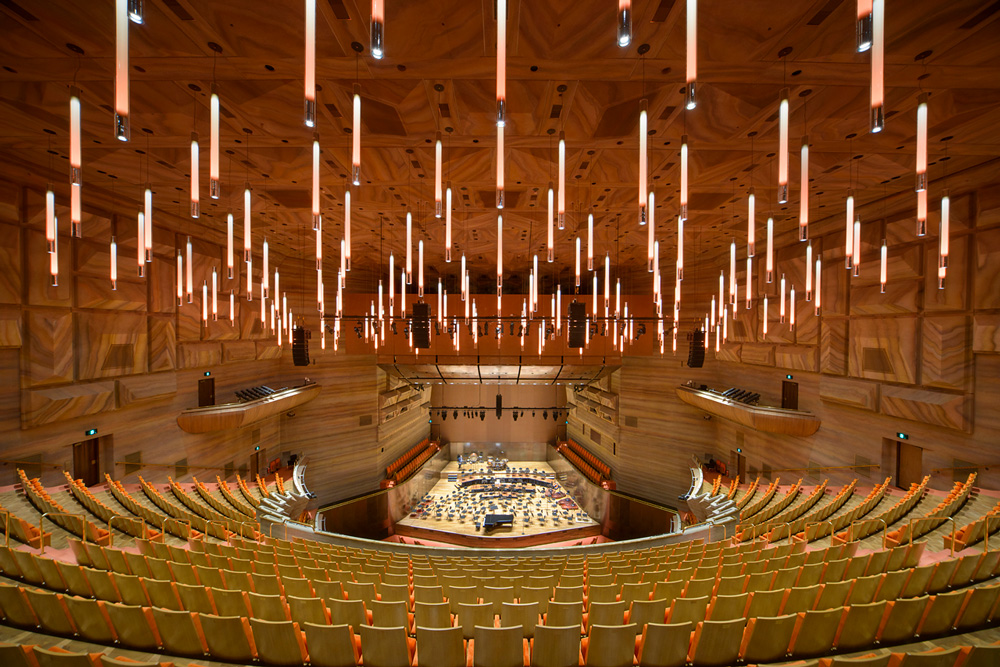 Hamer Hall interior. Photo courtesy John Gollings.
Opening a
Melbourne musical icon

to its Yarra river frontage.

Hamer Hall is Melbourne's premier orchestra and concert hall, a heritage building home to the Melbourne Symphony Orchestra. The venue opened as the Melbourne Concert Hall on 6 November 1982 and renamed in 2004 in honour of former Victorian Premier Sir Rupert Hamer AC, KCMG ED, who served from 1972–81 and championed the building of what has become Arts Centre Melbourne.

Hamer Hall is a drum shape, circular concrete fort beside the Yarra River. Originally it resembled a closed citadel that excluded its surrounds, with no views to the river and opaque windows along St Kilda Road. The re-development project demolished the roof of the lower terrace, which was a dark, enclosed under-croft, before creating an entrance opening onto the riverbank and Southgate.

The project also renewed the interiors, including adding more bars and improving the floor plan configuration of existing outlets. The number and location of facilities such as toilets, stairs and escalators are also optimised for better visitor experience.