Government
Australian Embassy Jakarta
We kept the planning and construction of the largest diplomatic post in the world, within Australian and local building codes, with special security overlays and local contractors—all while helping set a world record.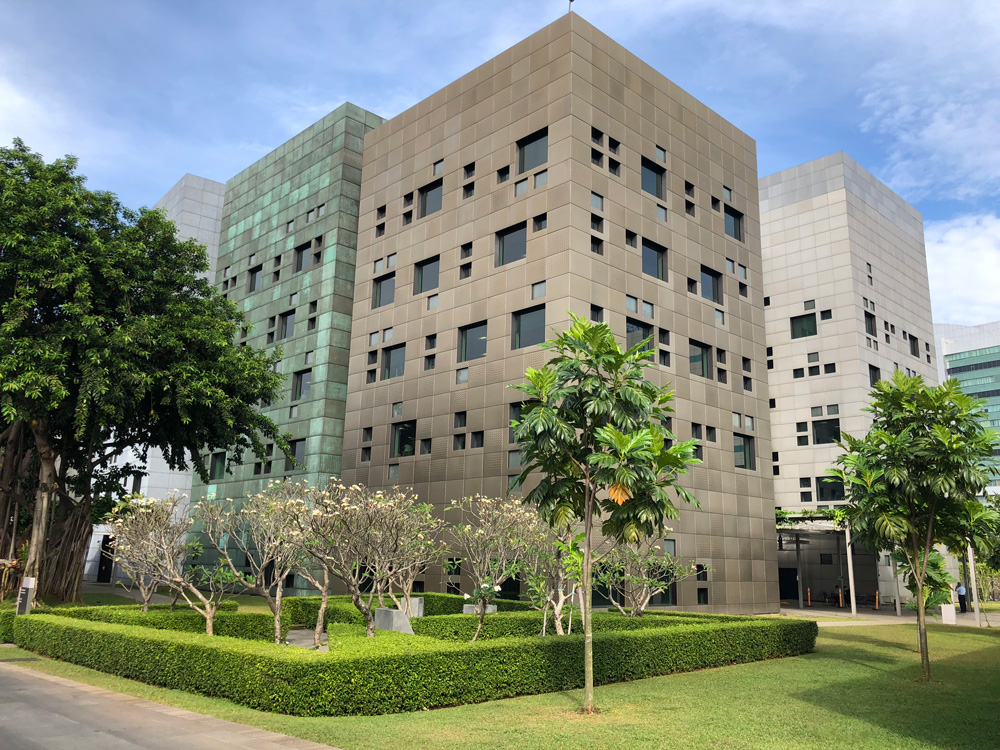 The world record setting Australian Embassy Jakarta.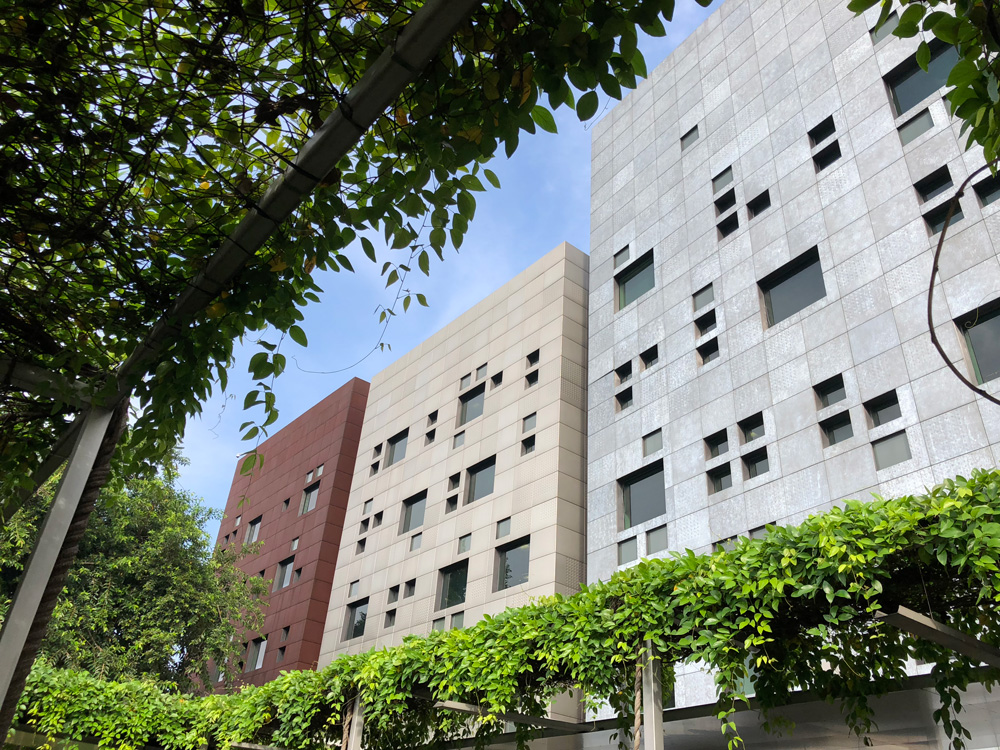 The design of Australian Embassy Jakarta reflects Australian resources and landforms.
The biggest embassy in Indonesia and a
world-record-setting relocation.
When the Australian Government sought to build the largest diplomatic post in the world in Jakarta, Codus director Socrates Capouleas was tasked with keeping the vision alive and compliant. The complex comprises Chancery, Head of Mission (HOM) Residence, 32 staff accommodation units, and medical and recreational facilities—each component with distinct character and function.
The new buildings fully meet Australia's representational and current security requirements. The design and construction comply with the Building Code of Australia (BCA), the current Occupational Health & Safety (OH&S) regulations and the Disability Discrimination Act (DDA), whilst Environmentally Sustainable Design (ESD) principles were used in the development of the buildings and grounds.
The Chancery is physically and conceptually the dominant building on the site and is based on the idea of a series of 12 cubic volumes rising out of the landscape. It evokes connotations of powerful Australian landform images such as Uluru and Kata Tjuta, without making direct reference in any way. Each building block is clad in a different metal—zinc, copper, brass, steel, aluminium—metals all mined in Australia and reflecting Australia's natural and mineral resources.
The compound can withstand a one in 2,500-year earthquake and can move 600 millimetres in any direction. It was also built to minimise its environmental impact in central Jakarta. Four massive trees were relocated near the building's entrance—the biggest relocation of its kind ever undertaken—and entering the Indonesian Guinness Book of Records.